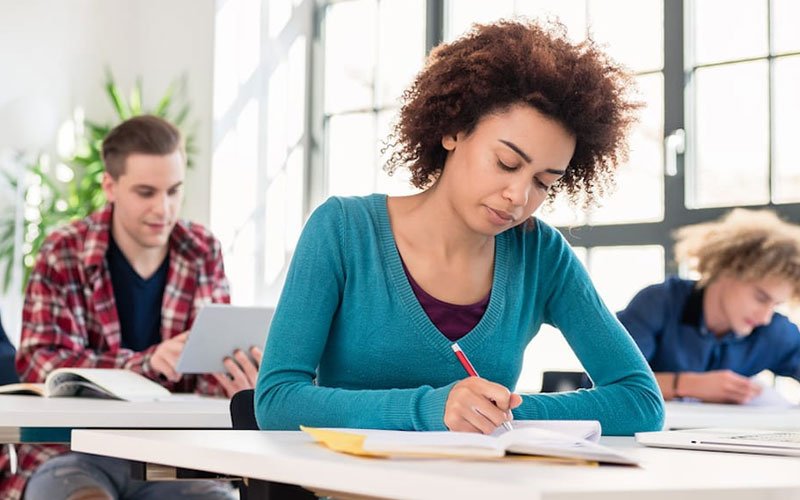 IELTS
A global test for worldwide immigration and settlement, recognized and accepted in more than 140 countries. Here, at AAA, we aim not only for the bands scores required by the candidates, but we do focus on the overall upgradation of his/her language, which would be supportive to him/her, in their stay in the foreign countries, and with the internationally trained faculty with an average experience of above 5 years, makes us a most preferred institute of the students, as we have been able to set a record of bringing the results, mostly at the scale from Overall 6.0 to 7.5 band scores. We were awarded the best institution in the city for the highest standard of services provided. Average batch is of 15 students, where one-to-one interaction of a student and teacher, makes the student improve their skills at the drop of a hat and also get a handy and real experience of IELTS, on the standards of British Council and IDP, which is immensely helpful for them to evaluate their weaknesses and work upon them, to accomplish their dreams of migrating abroad with a good band score.
Why AAA?
AAA's training program includes explanations, practice sessions, assisted reviews and mock tests in all the modules
Best faculty and resources who apart from imparting best training helps each student with efficient time management, problem solving and strategy sessions to give our students the best training
Hands-on classroom sessions that help improvise your writing and speaking skills
Customized study material to suit the needs of students
Proven success rate and state-of-the-art infrastructure
We provide ample listening, reading and writing practice from previous IELTS tests. We ensure rigorous practice to achieve high scores. We provide feedback to the students on their errors and share strategies to improve their scores.
Individual attention is given to each and every student in accordance to their problem areas in different modules.
We are partners with IDP and British Council and help the students with IELTS bookings.